Sat., Feb., 17, 2018
Thee Feature Act
Before the Headlining act of every standup comedy show, there is a feature act. In fact, to become a headliner you must become a solid feature act. Able to perform 20 to 30 minutes of solid material, in front of a live audience, with the bright lights and all eyes on you.
More than an open mic, this showcase will bring a lot of laughs, under bright lights, and away from the bar scene. Everyone who attends is asked to give the performers their undivided attention as these FEATURE ACTS work on being the next big name in standup comedy.  You will see a variety of different styles of stand-up comedy at this event.
"Say it LOUD" Comedy Night hosted by James Brown Jr. This is not just a show, but an event not to be missed & forever remembered.
Saturday, February 17, 2018
General Admission: $10 Advance / $15 Day Of
7:30pm doors / 8:00-10:00pm show
Cash Only Concessions; Soda, juice, candy, chips, and popcorn will be available for everyone in attendance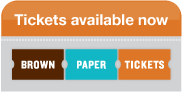 _____________________________________________________________________________________
Sat., March 17, 2018
EgyptGR – Welcome Hany Morgan, Master Drummer from Cairo to the USA for the first time ever!
Saturday, March 17th: 7 PM Doors, 7:30 PM BellyDanceGR!
You will see the visionary, choreographer and master teacher Yasmina Ramzy, lead drummer for Egypt's famous El Tanoura Dance Troupe Hany Morgan of Cario, Delkash Dance Company, Allspice Dance Troupe & others in an evening of authentic, inspiring entertainment!
"Yasmina is a force of energy, determination, integrity, and passion. She pushes the envelope, but with grace and elegance. She's the genuine article." Peter M. Ryan, Chair, Dance Ontario
Ticketing Options:
$15 Advance / $20 at the door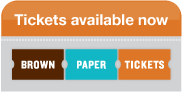 _____________________________________________________________________________________
Fri/Sat, April 27 & 28, 2018
Spring Shimmies Showcase – TWO completely different shows each night!
Friday, April 27th  – 7 PM Doors, 7:30 PM Curtain
Student Recital featuring the RakStar's in an adventure expressing the 5 Elements through thoughtful movement and joyful expression!
Saturday, April 28th  – 7 PM Doors, 7:30 PM Curtain
Gala Showcase featuring Delkash, Allspice, Tahira, BDGR Instructors and Special Guests in a Professional Showcase of Art in Motion!
Ticketing Options:
Fri. Student Recital: $8 / $12 @ door
Sat. Gala Showcase: $15 / $20 @ door
BOTH Performances: $20 / $30 @ door
Tickets will be held at WILL CALL. Please provide ID and name at the door.